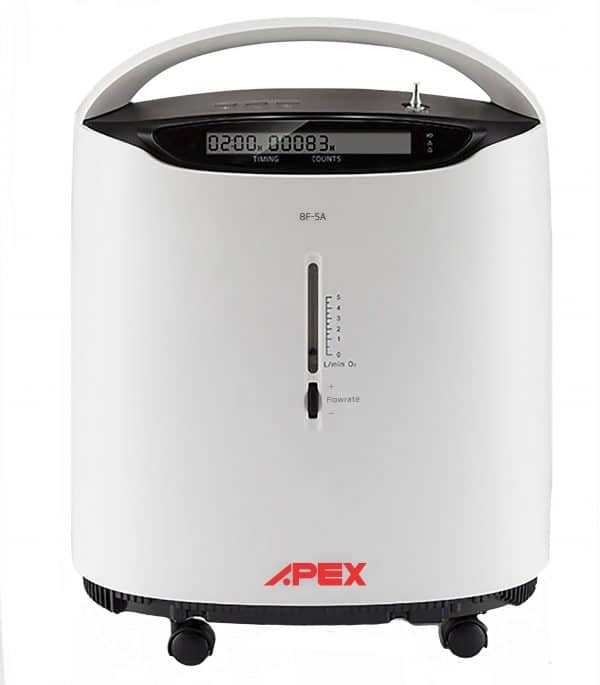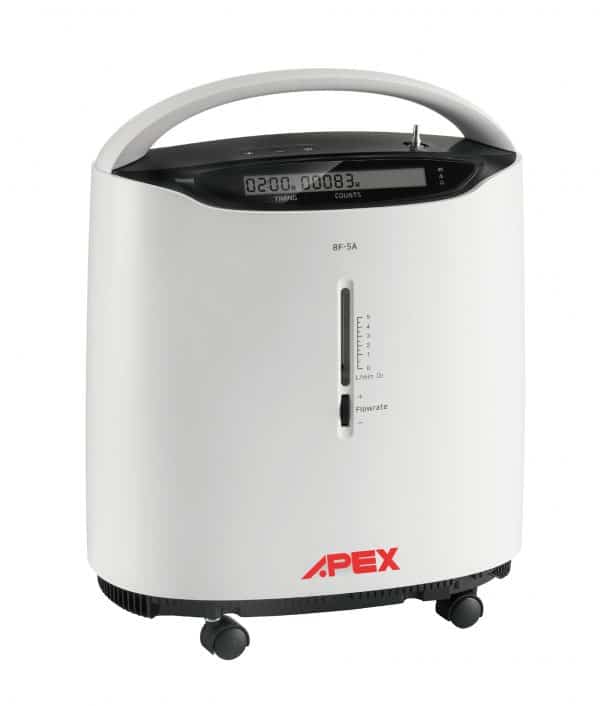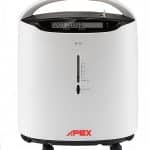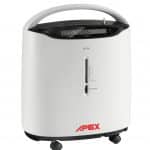 Apex Stationary Concentrator
990,00€
Stationary continuous flow concentrator for patients requiring high demand oxygen therapy at home. This stationary concentrate provides oxygen at 95.5% purity and flow up to 5 L/min.
Ver más información
Description
Reviews (0)
Technical specifications
Description
Stationary Oxygen Concentrator
The Apex continuous oxygen concentrator has several alarms to warn the patient in case of failure. For added patient safety, it has a compressor pressure relief valve. It also has a timer with automatic shut-off to adjust the time of use. In addition, the display shows the patient the current and cumulative usage time.
Dimensions (L x W x H) 39 x 24.5 x 24.5 x 50 cm
Weight : 15,5 kg
Operating mode : Continuous flow
Max. flow 5L/ min
Flow range 0~5L/min in continuous operation
Max. flow change at 7kPa suction pressure <0,5L/min
Oxygen concentration 93% ± 3% and 95.5% ~ 87% Oxygen concentration 93% ± 3% and 95.5% ~ 87% Oxygen concentration 93% ± 3% and 95.5% ~ 87%.
Output pressure 20 ~ 50 kPa and 40 ~ 70 kPa
Average sound level 48dB front end and 52dB full unit
Minimum operating time 30 minutes
Warranty Concentrator 2 years