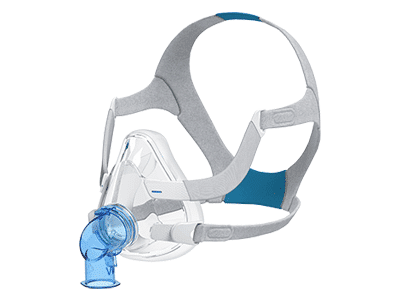 Free shipping
For orders over 50€.
User services
Pre and post sales advice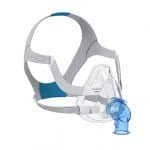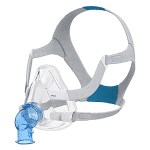 AirFit F20 NV – ResMed Hospital CPAP Mask
150,00€
Description
Additional information
Reviews (0)
Description
The leak-free hospital mask that easily adjusts and seals a non-invasive ventilation face mask that offers all the benefits of the AirFit F20 mask in a non-leaking mask version.
It easily adapts to a wide variety of face shapes and its sealing2 is suitable for high-pressure and bilevel treatments3. Its modular and interchangeable parts allow patients to switch between leaky and non-leaking solutions without having to change the mask.
The patient has the possibility to use an AirTouch™ viscoelastic pad when he needs greater comfort, especially in cases of prolonged use.
Features & Benefits
Wide field of view
Reliable sealing
Soft and flexible frame
Interchangeable elbows
Smooth and ergonomic
Quick placement