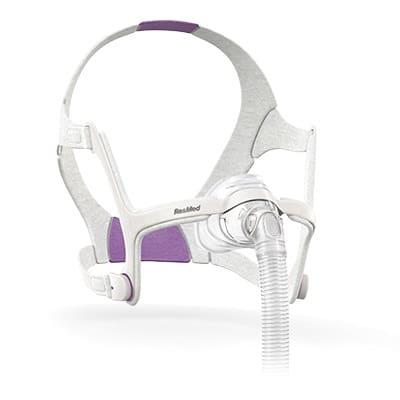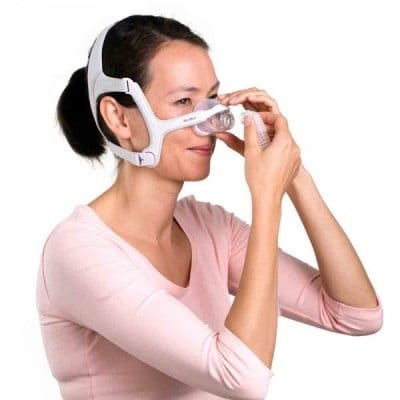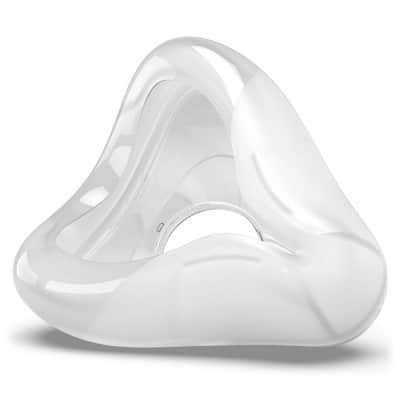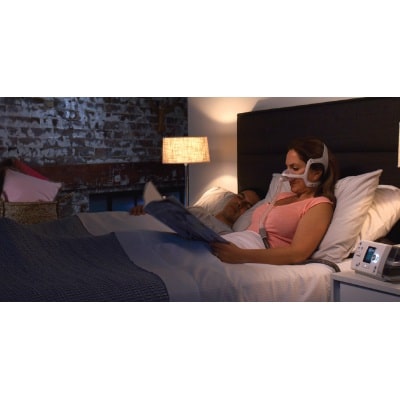 Free shipping
For orders over 50€.
User services
Pre and post sales advice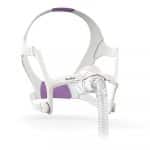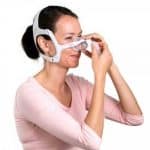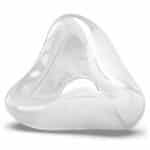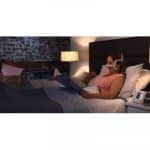 AirFit N20 For Her CPAP Resmed Mask
125,00€
Our new AirFit N20 for Her designed specifically for women, offers a smaller size to fit the contours of the female face easily adjusts to the physiognomy of all your patients.
This compact nasal mask offers patients a wider field of vision and facilitates their movements thanks to the InfinitySeal™ silicone pad.
Learn more about the product
Frequently bought together
Description
Reviews (0)
Tips/Maintenance
Shipping Conditions
Description
Easy to adjust
According to the most recent published clinical evidence, the new AirFit N20 for Her fits 99.4% of patients. The facial physiognomy is no longer an impediment to adjust the mask, thanks to the silicone pad that adapts to the different shapes of the face of your patients.
Comfortable to use
Lightweight and ergonomic, and designed with soft-touch materials, from the pad to the frame and harness.
Visual freedom
Its frame is designed to be placed under the eyes and have minimal contact with the face.
We recommend washing the pad daily with warm water and mild soap. For the rest of the components it is recommended to wash them in the same way at least once a week.
Our Shipping Conditions for purchases in our online store are:
– Shipping in 48 hours: 9.80€
– Cash on delivery (24 HOURS): 18.15€
– Pick up at local (ONLY Barcelona and Madrid): 0€
– FREE shipping on orders over 150€
PAYMENTS:
– Debit/credit card
– Bank transfer (send voucher for faster sending)
-PayPal