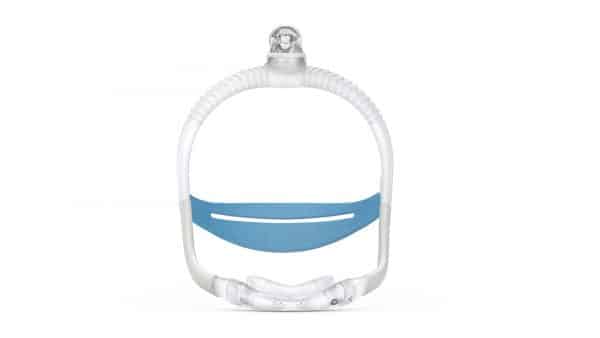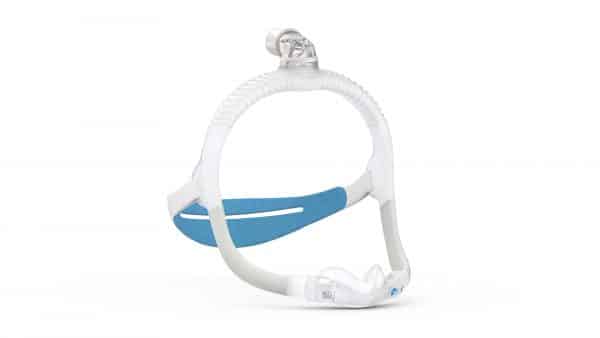 Free shipping
For orders over 50€.
User services
Pre and post sales advice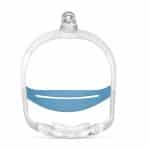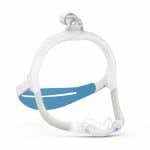 AirFit N30i CPAP Mask Resmed
125,00€
The AirFit N30i nasal mask has a design where the tube is on the top of the head; which makes it easier to sleep in any position. Red marks and discomfort on the bridge of your nose are a thing of the past. Enjoy the freedom to move around while sleeping and get closer to your bed partner.
Learn more about the product
Frequently bought together
Description
Additional information
Reviews (0)
Tips/Maintenance
Shipping Conditions
Description
Key features of AirFit N30i:
• The self-adjusting SpringFit frame is easy to attach and stays comfortably in place all night, even when moving during sleep.
• The discreet nasal cushion sits under the nose, almost imperceptible, while providing effective therapy and a stable seal.
• Simple yet sophisticated elbow features quick release technology for easy connection and disconnection during the night and 360° rotation, for greater freedom of movement.
Presentation
There are two starter packs, each of which is delivered with 1 frame and 2 pads as follows:
– Small starter pack: 1 small frame, 1 small cushion, 1 medium cushion.
– Standard starter pack: 1 standard frame, 1 small cushion, 1 medium cushion.
Please note: the standard frame is larger than the smaller frame. Two additional cushions can be ordered as spare parts:
– Small wide cushion (SW size): for small and flat noses
– Wide cushion (W size): for large and flat noses
Additional information
| | |
| --- | --- |
| Size | Medium, Small, Small Wide |
Frame size:
Step 1: Generally, men should select the standard frame size and women should select the small frame size. These are general recommendations that can be ignored if you feel like you have a smaller/larger than average face.
Step 2: The frame should sit on top of the head, like a headband. If the frame is too small, it will feel tight and the mask will sit too close to your forehead. If the frame is too big, it will feel loose and settle too far back above your head.
Cushion size:
Step 1: Print the size template, making sure it is printed to scale.
Step 2: Place the insole under your nose, perpendicular to your face. If you have a narrow nose, start with the blue/red side of the insole. If you have a wide nose, start with the black/purple side of the insole.
Step 3: Look in a mirror and assess whether your nose falls in or out of the margins of the template. If you are between two sizes, choose the larger one.
Step 4: If your nose is size S (red) or M (blue), select the appropriate cushion from your starter pack. If your nose is SW (purple) or W (black), then you will need to order the cushion as a spare part.
Our Shipping Conditions for purchases in our online store are:
Shipping in 72 hours: 9.80€
Local pick-up (ONLY Barcelona and Madrid): 0€
FREE shipping from 150€
PAYMENTS:
Debit/credit card
Bank transfer (send proof for faster shipping)
PayPal